Our World in Data is a scientific online publication that focuses on large global problems such as poverty, disease, hunger, climate change, war, existential risks, and inequality.
It is a project of the Global Change Data Lab, a registered charity in England and Wales,[1] and founded by Max Roser, a social historian and development economist. The research team is based at the University of Oxford.
Our World in Data's mission is to publish "research and data to make progress against the world's largest problems".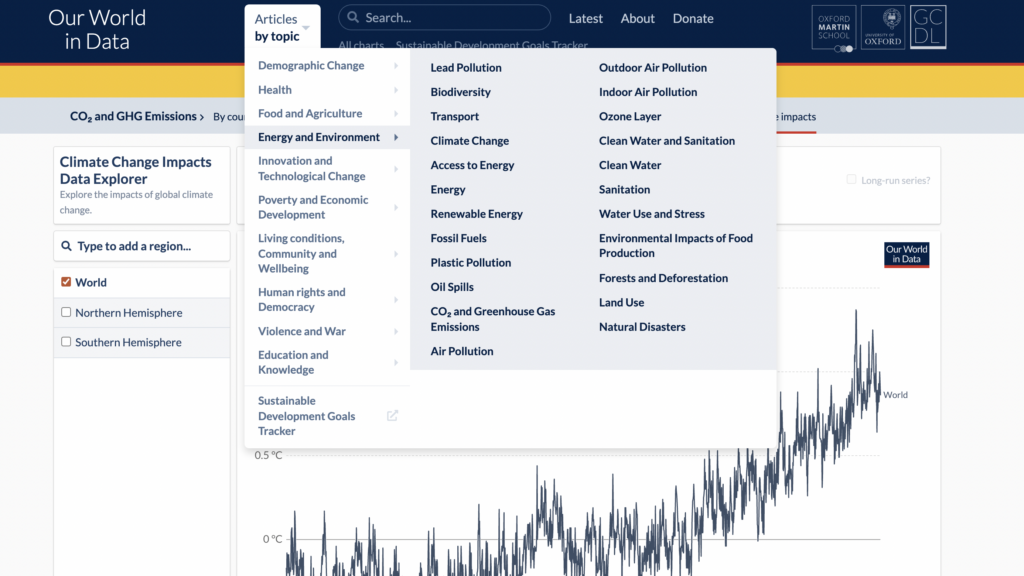 The web publication uses interactive charts and maps to illustrate research findings often taking a long-term view to show how global living conditions have changed over time.
Our blog posts / Critical reviews
Must read articles / must see videos