What we have read
As the focus on Green House Gas emissions increases, articles claiming significant improvements keep popping up. Let's take a look at a recent article by State of Green that focusses on Denmarks renewable energy.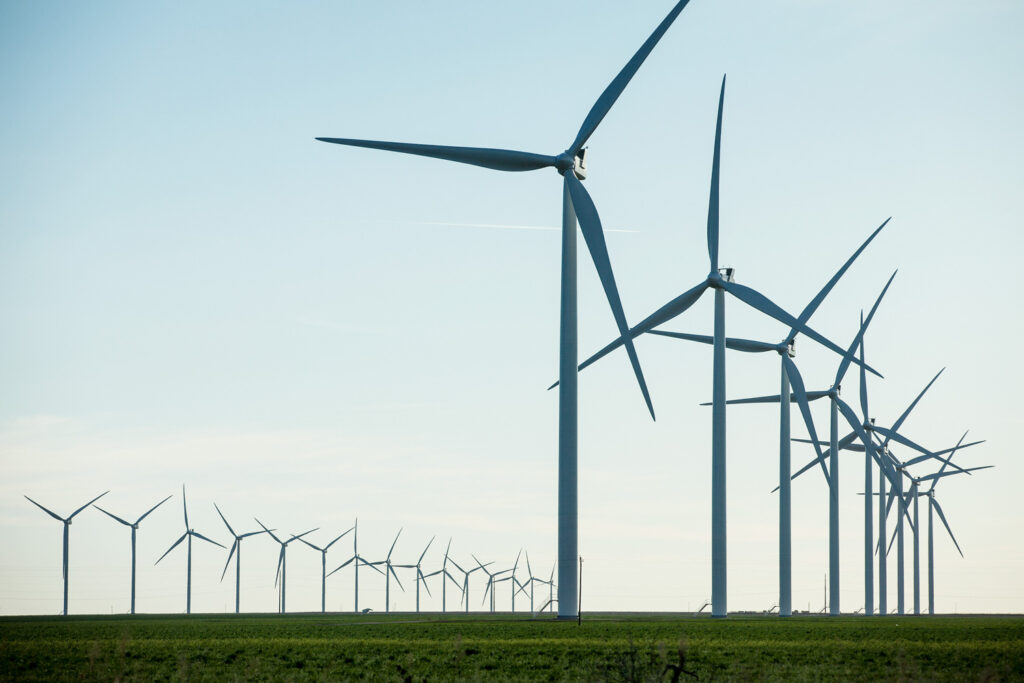 Years of political focus and investments in renewable energy is paying off. In 2020, 80 per cent of the electricity coming out of the electricity sockets in Denmark came from renewable sources, up from 76 per cent in 2019.

State of Green
Our opinion
We applaud all activities that contribute to a better climate. The facts in the article do not lie, Denmark is making real progress by getting electricity from renewable resources. Having said that, there are a couple of things to consider.
Electricity is a subset of all energy sources. When making claims on electicity only, it is important to keep an eye on the total energy. Fortunately, data is available on multiple websites. One of them is "Our World in Data" which gives access to all kind of data for most countries.
According to this website, only 30% of Denmarks total energy comes from low-carbon sources.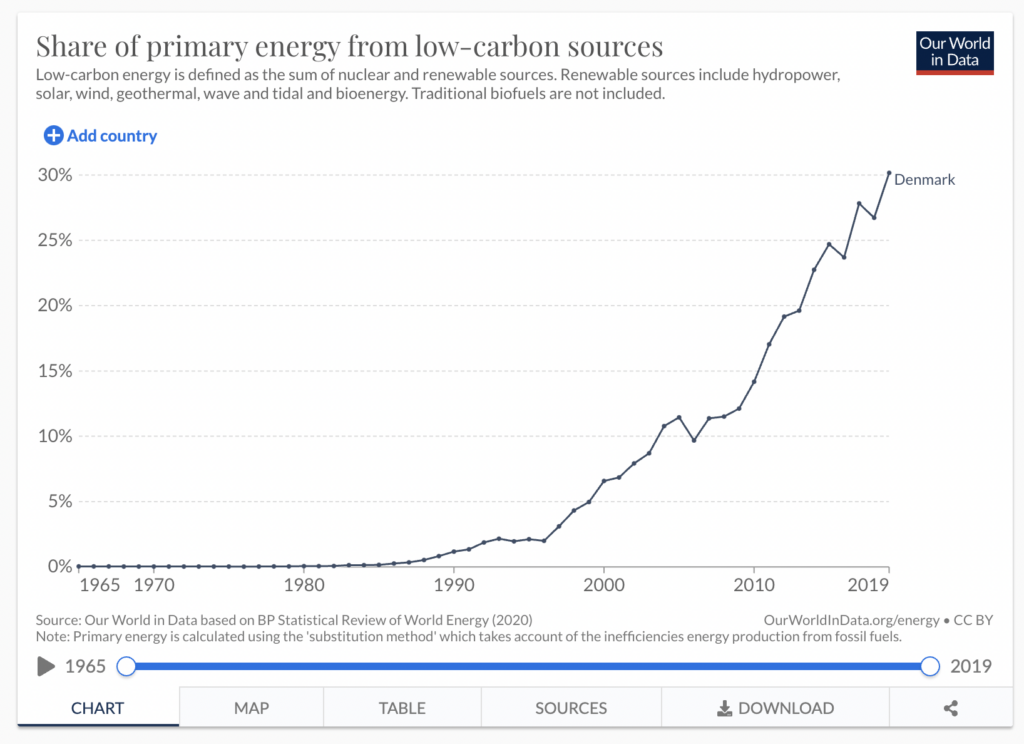 What is going on? The explanation is simple, when we look at the total energy consumption, a large portion still comes from Oil, Coal and Gas.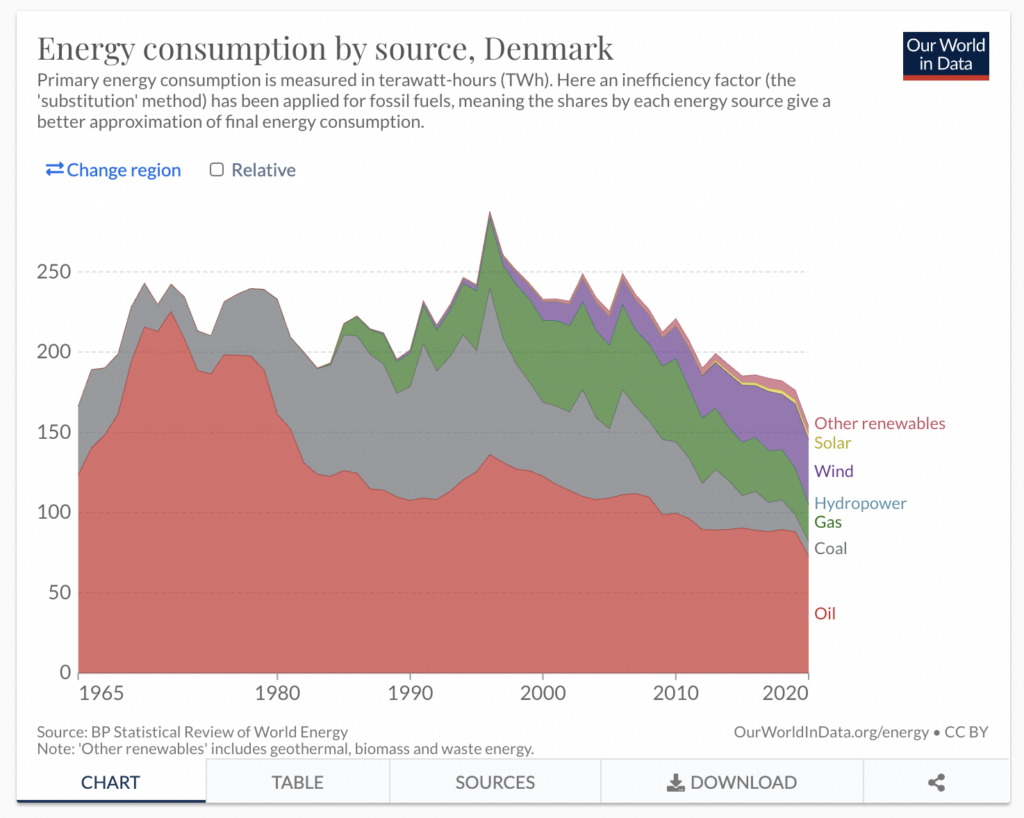 On a positive note, Denmark has significantly reduced the total energy consumption since the peak in 1995 which is impressive but also absolutely necessary.
At a European level, it does not look good. In June 2021 the European Climate Law, which made both the new target, and the goal of reaching climate neutrality by 2050, binding, was adopted. According to Climate Action Tracker, the rating of EU is insufficient. To improve its rating, the EU should strengthen its emissions reduction target to at least 62% below 1990 levels, adopt policies necessary to reach this goal, and significantly increase its support for climate action in developing and least developed countries.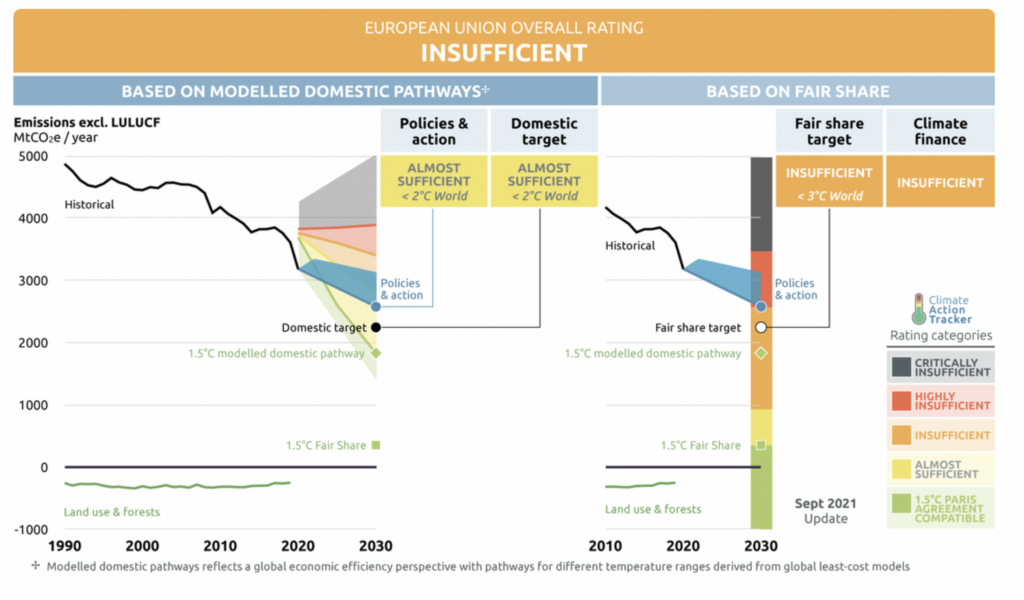 Finally, we should remember the review the GHG emissions of wind turbines during their full life cycle (manufacturing, installation, operation, disposal). Even though we have not researched this in depth, this article from FactCheck.org suggests that wind turbines emit much less CO2 than traditional sources of energy.
To be more exact, wind energy produces around 11 grams of carbon dioxide per kilowatt-hour of electricity generated, Garvin A. Heath, a senior scientist at NREL, and colleagues concluded after reviewing the scientific literature. That's compared with about 980 g CO2/kWh for coal and roughly 465 g CO2/kWh for natural gas, Heath found.

In other words, coal's carbon footprint is almost 90 times larger than that of wind. The footprint of natural gas is more than 40 times larger.
Our blog posts / Critical reviews
Must read articles / must see videos
Read more on the internet
Our world in data – A publication to see the large global problems and the powerful changes that reshape our world
Climate trace – The platform for independent emissions reporting