I love reading books and when looking at my book shelve I can see that more and more of them are named something related to sustainability. Below you will find an alphabetical order of books that either I or someone else have recommended, plus some that in queue to be read.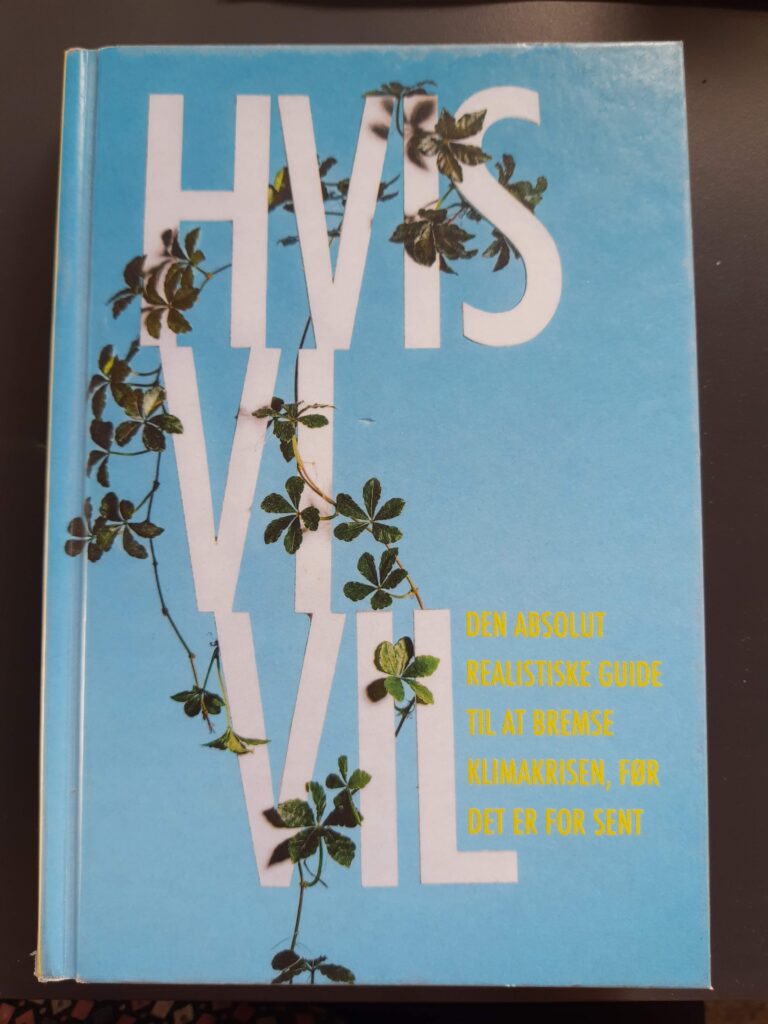 Titel: "If we want to" by Author: Thomas Hebsgaard, Mads Nyvold & Rasmus Thirup Beck. (I have not seen this book in an English version).
This book is worth reading for everybody. It is about how we in our everyday life can make changes with realistic suggestion supported by why and what impact it got if we dont change.
It is easy to read and also adresses the fact that we know what politics are needed and that there are loads of technical solutions under way.
The problems are human made and we got a responsibility to change the way we act. This books gives the background for where we are today and what needs to be done. Start by reading it 🙂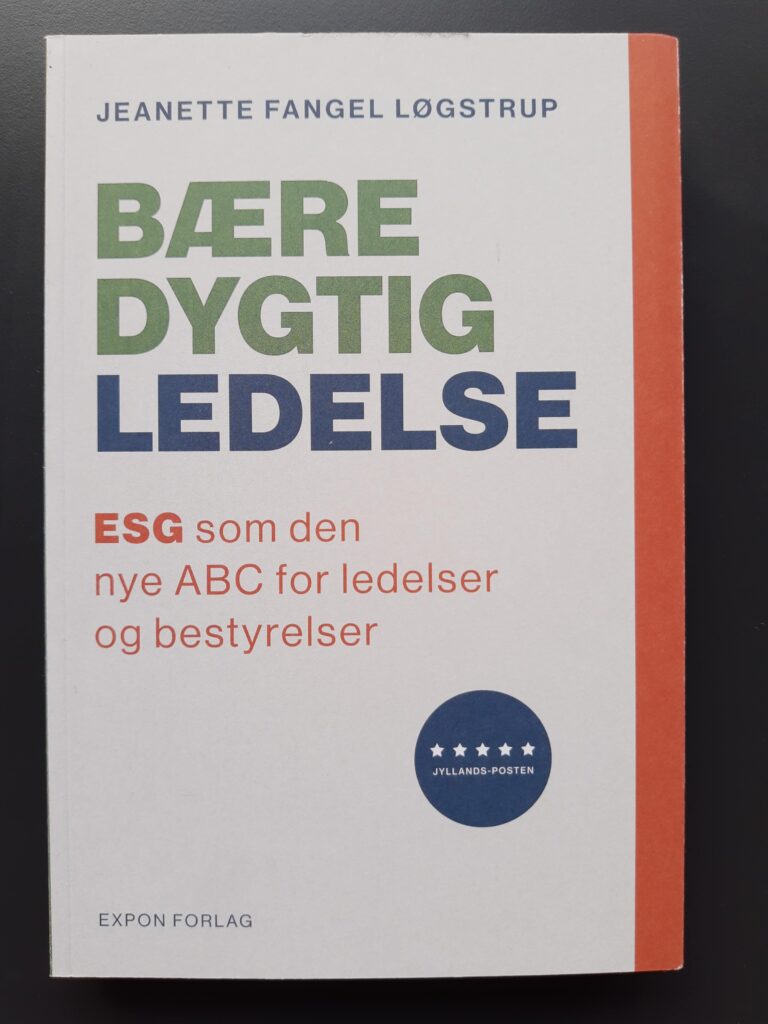 Titel: "Sustainable Management" by Author: Jeanette Fangel Løgstrup (Reviewed by Anja Juhl Jensen). (I have not seen this book in an English version).
If you are a board member or CxO I think this is a good summary of what you need to consider around ESG. It is easy to read, give examples of use cases from different companies and gives you a good foundation even if you dont know much about sustainability today. Till date it is the book I think is best as a starter if you want to know more about sustainability in a business context.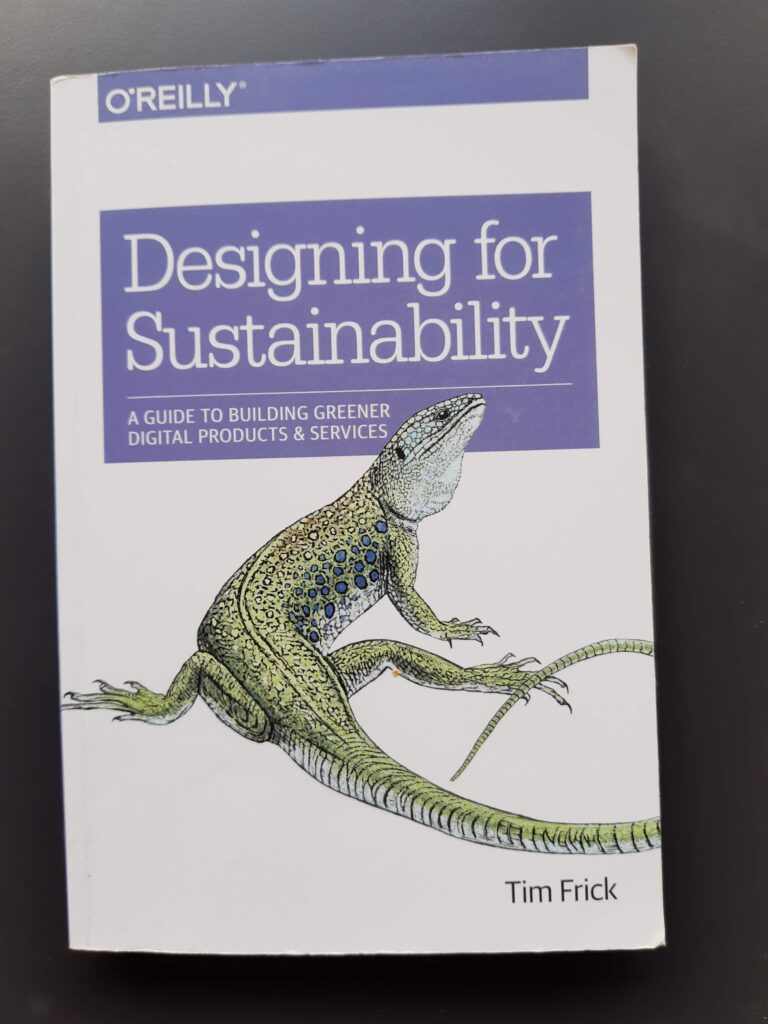 Titel: "Designing for Sustainability" by Author: Tim Frick (Reviewed by Anja Juhl jensen)
This is a guide to building greener digital products and services. It was written in 2015 and therefore there are several statistics and numbers that are outdated in the book. The idea behind is though good, so if you are a digital designer you may want to consider reading this book.
It is only relevant for IT people working with designing IT solutions, and could use an update with new technologies available today and up-to-date numbers.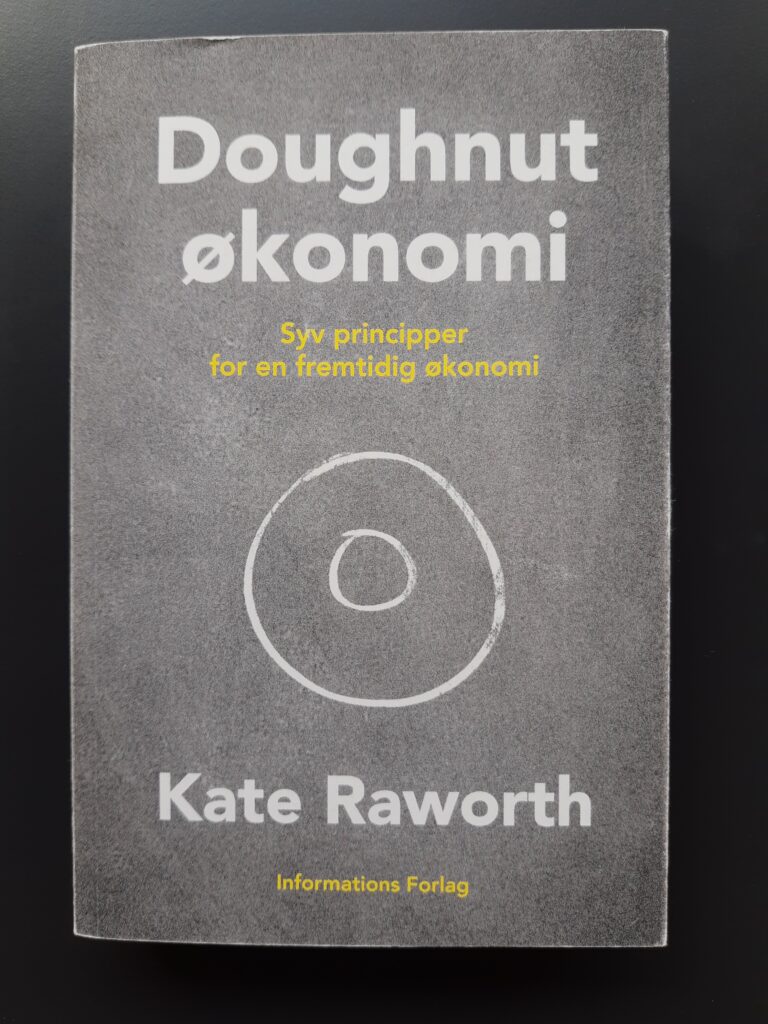 Titel: "Doughnut Economy" by Author: Kate Raworth (Review by Anja Juhl Jensen)
Kate Raworth is an economist and she takes us through how the economy has influenced the environment and how outdated economy models still got bad influence. She presents us with alternatives and refers to the Planetary Boundaries.
My recommendation is to read the book "Planetary Boundaries" recommend below first and then read this book following.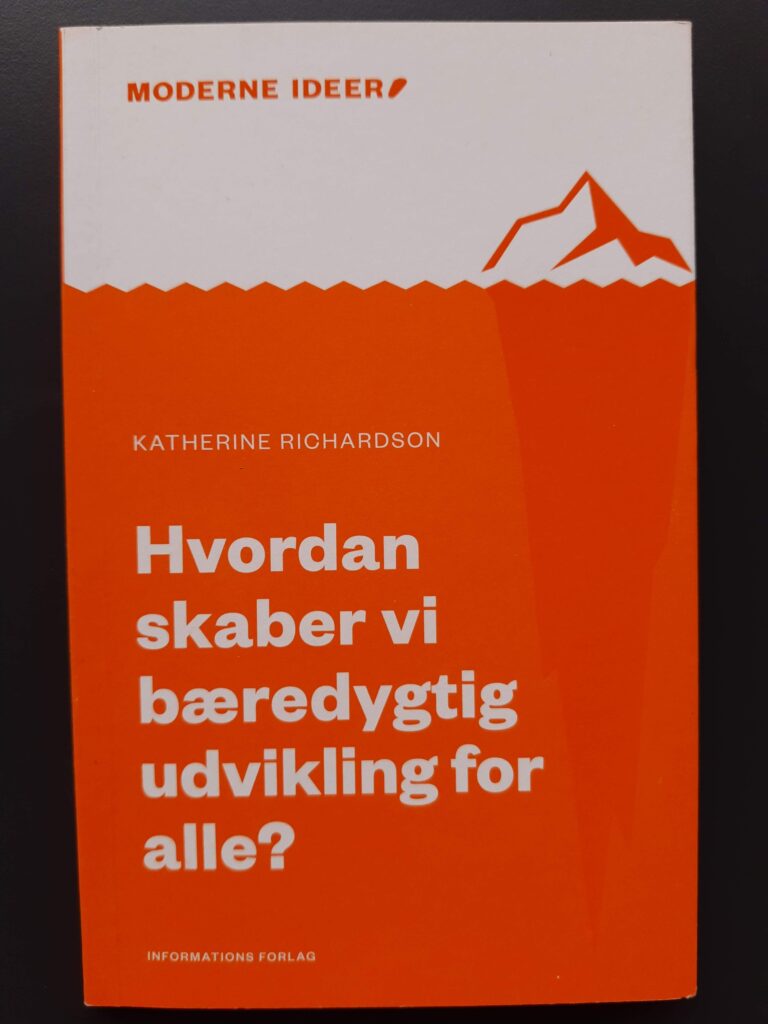 Titel: "How do we create sustainable development for all?" by Author: Katherine Richardson (Review by Anja Juhl Jensen) I have not seen this book in an English version)
In the book Katherine Richardson challenges some of the bad designs of the world. Why are be globally paying around 5 billion American dollars in direct or indirect subsidiaries to fossil fuels, while we in the Paris agreement says we want to end the usage of fossil fuels? She got several examples of how governmental legislation and subsidiaries directly works against the needed changes in the World.
It is a short book. I recommend to look for other books by her, as I think she is an import voice.
Titel: "Planetary Boundaries" by Authors: Johan Rockström and Owen Gaffney. (Review by Anja Juhl Jensen)
The two authors are scientists have looked at the planetary boundaries that we need to stay within for the planet to be stable. The book takes the reader through three acts. 1) what formed the our globe 2) the planetary boundaries 3) the future.
I would highly recommend to read this book to get an understanding of the history behind the climate changes and the planetary boundaries. For me it is a must read, if you are to only read one book from this long list!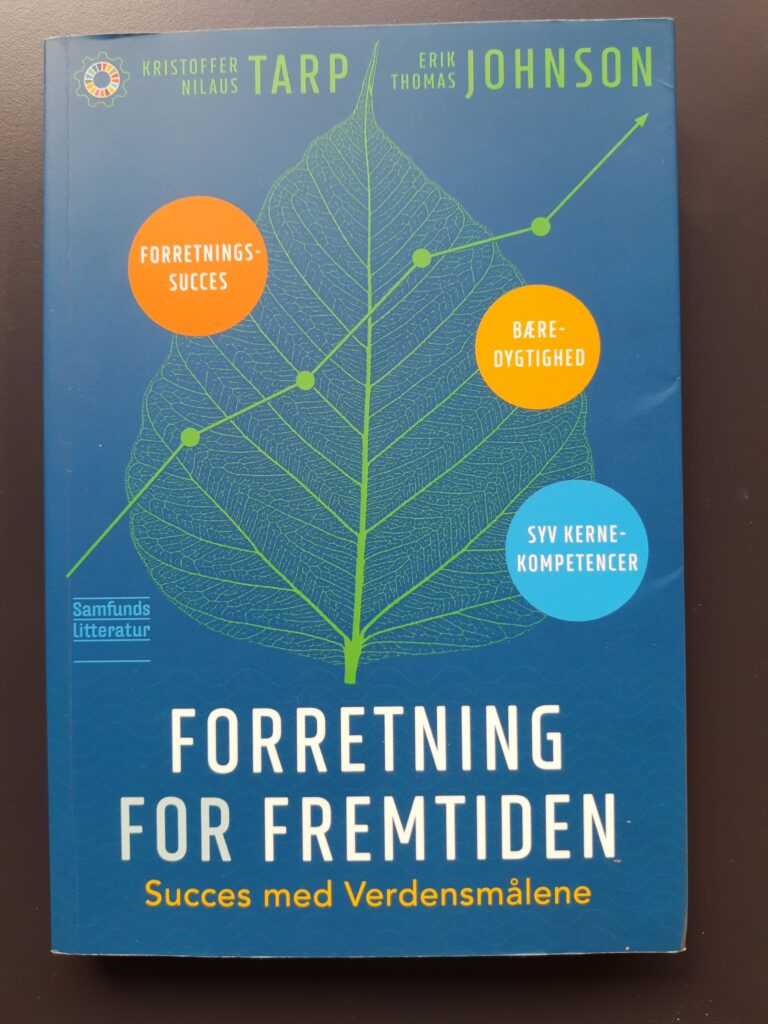 Titel: "Business for the Future" by Authors: Kristoffer Nilaus Tarp and Erik Thomas Johnson. (Review by Anja Juhl Jensen). (I have not seen this book in an English version).
The book originates from the work the two authors have done with Danish small and medium sized companies on inspiring them via UNs 17 development goals to create or change their business models for the future. It consist of examples of companies can work with the 17 SDGs and examples of outcomes from some of the participating companies.
I would recommend for leaders in SMEs to read this book.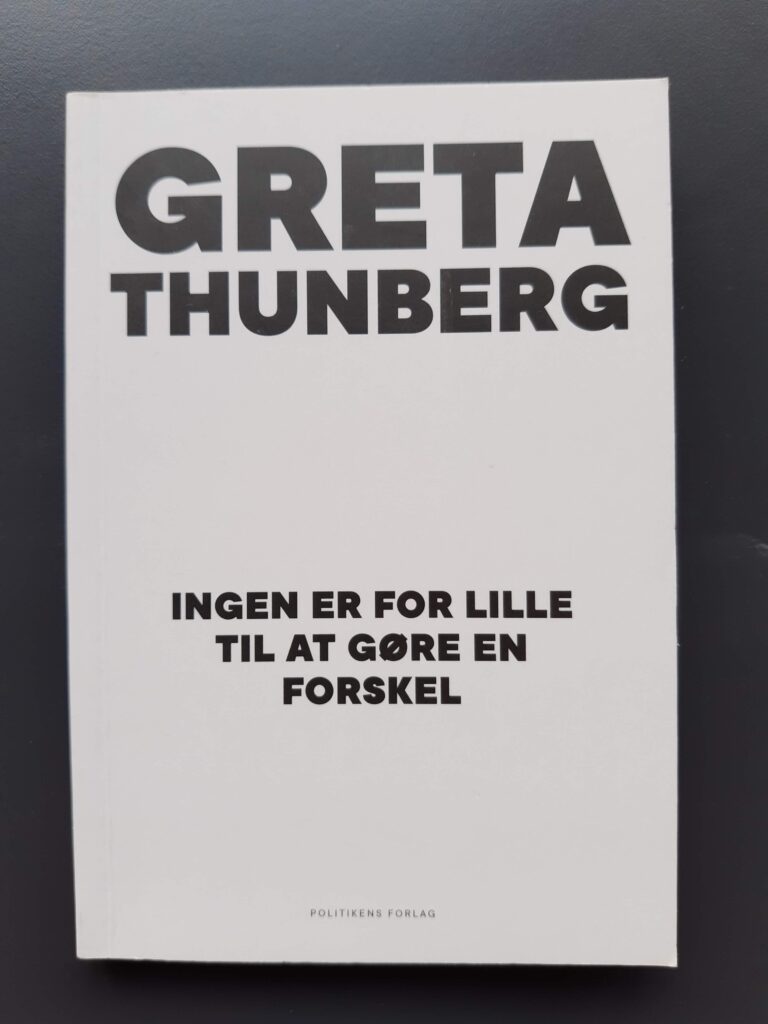 Titel: "Nobody is too small to make a difference" by Author: Greta Thunberg. (Review by Anja Juhl Jensen)
It is a collection of Greta Thunbergs most historical speaches. It therefore repeats it self a few times, but it also gives some insight into why she has started FridaysForFuture and why there according to her is a need to make changes now.
It is a small book and I suspect that a lot of it will be repeated in her Klimate book that I have not yet read.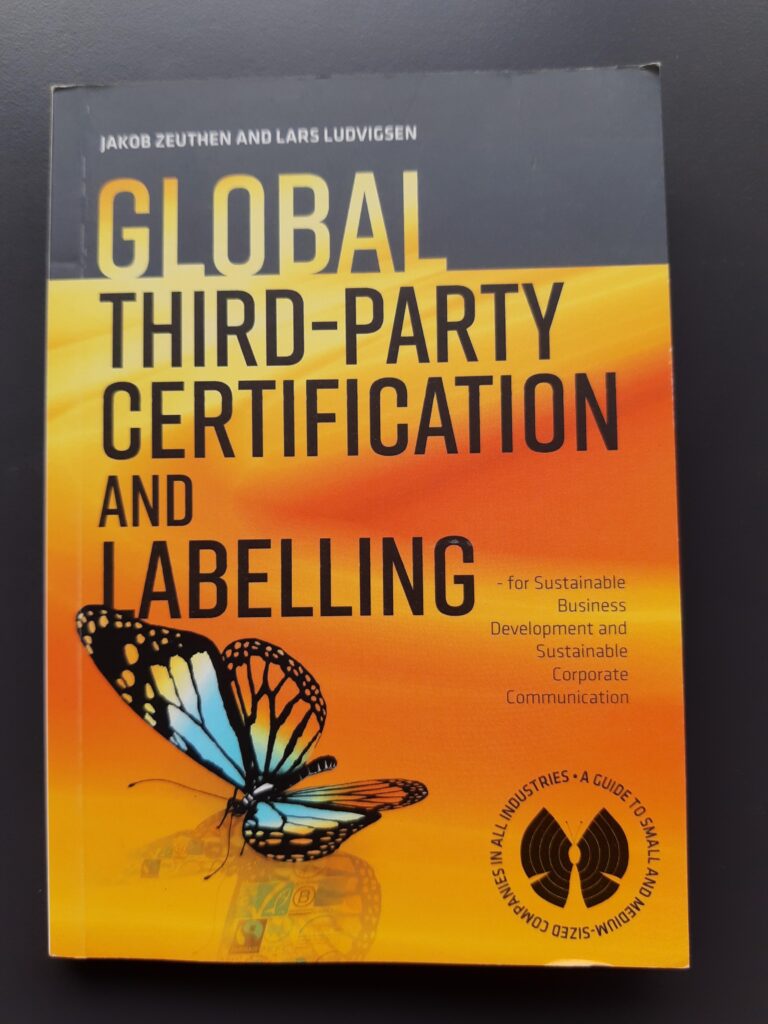 Titel: "Global Third-Party Certification and Labelling" by Author: Jakob Zeuthen and Lars Ludvigsen. (Review by Anja Juhl Jensen)
The book names a range of certifications and labelling used by businesses. It does give an overview of the most common ones, but I don't think it gives you something you could not google.
In pipeline on Anjas desk are the following books: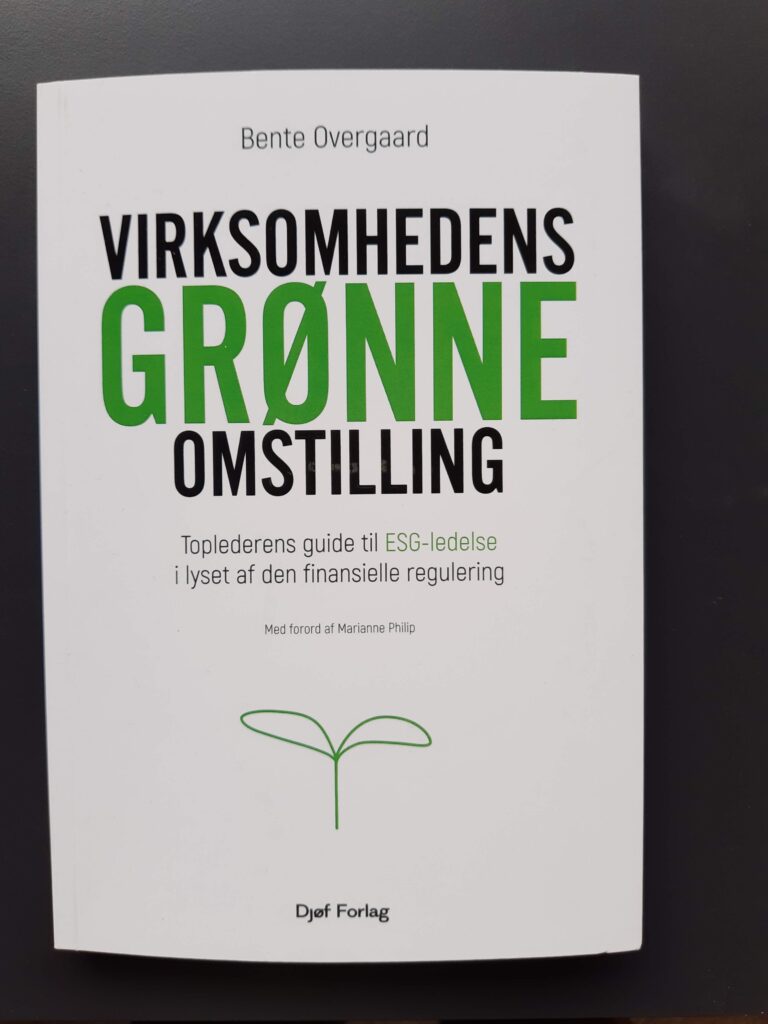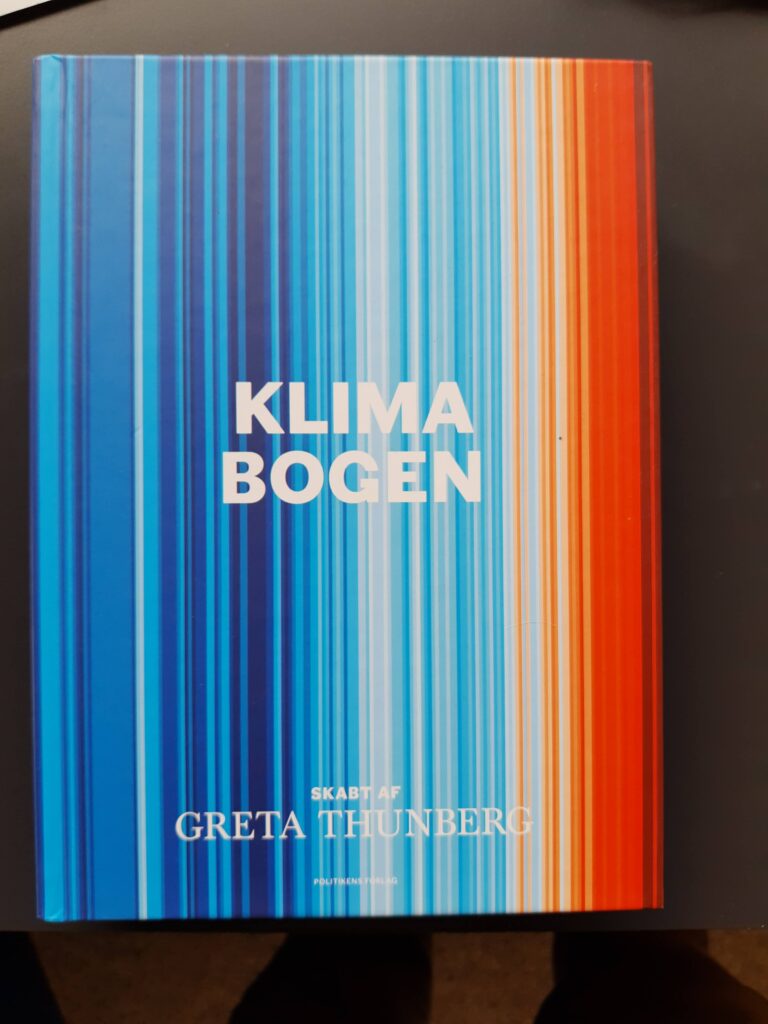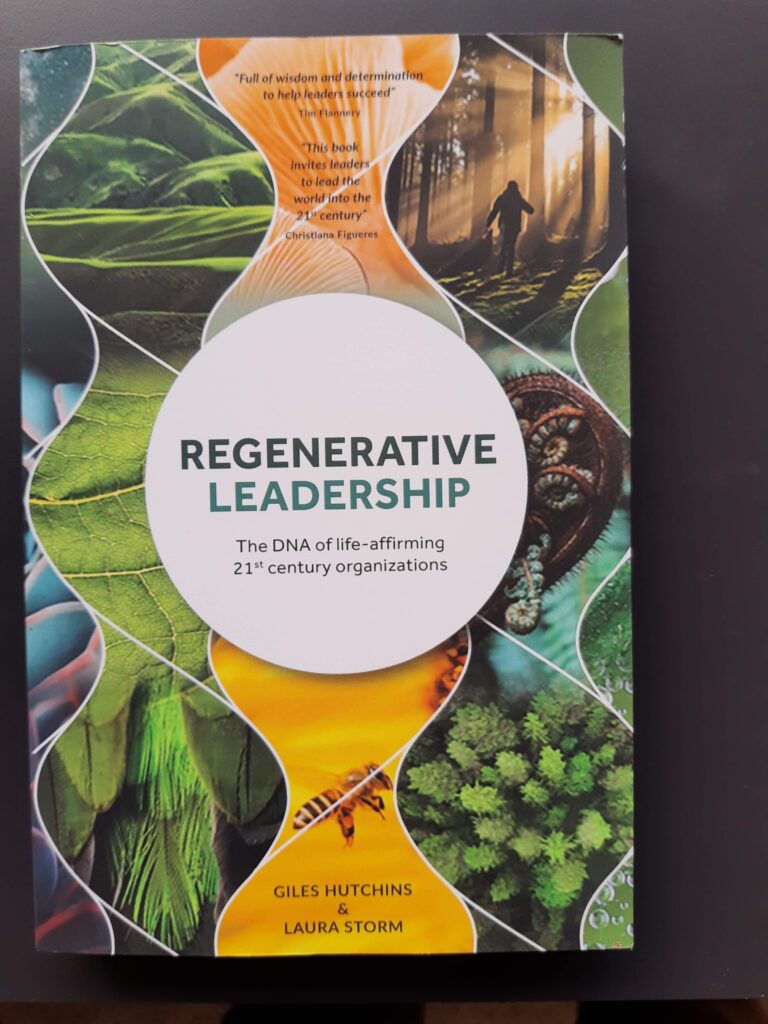 Our blog posts / Critical reviews
Must read articles / must see videos